A Musical Joke
Full Score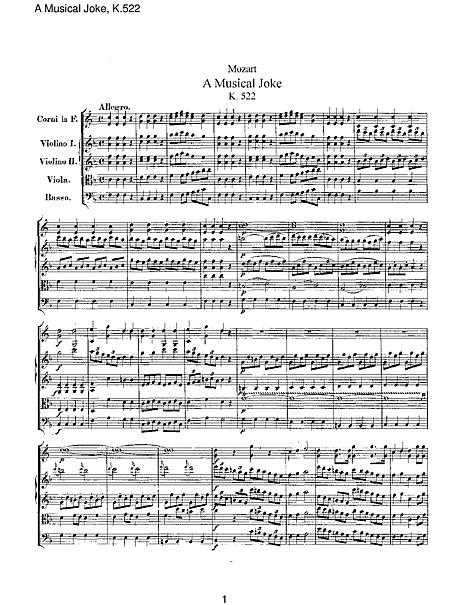 作曲家
作品
K 522
页
17
乐器
类型
难度
许可
上传
文件大小
1.55 MB
A Musical Joke K. 522, is a composition by Wolfgang Amadeus Mozart; the composer entered it in his Verzeichnis aller meiner Werke on June 14, 1787. Commentators have opined that the piece's purpose is satirical – that "[its] harmonic and rhythmic gaffes serve to parody the work of incompetent composers" – though Mozart himself is not known to have revealed his actual intentions.
The above text from the Wikipedia article "A Musical Joke" text is available under CC BY-SA 3.0.
Other arrangements
其它站点上的免费乐谱
购买打印版本
We have selected some printed editions we think may be useful.
Other users also liked
---